TEL: 01242 821034
FAX: 01242 821403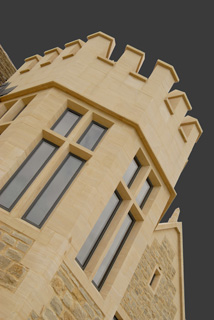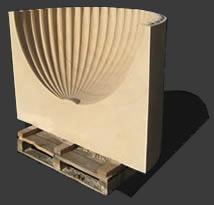 Cotswold Stone
Syreford Quarry produces award winning natural Cotswold stone ideally suited for both Cotswold stone architectural masonry and Cotswold building stone. Syreford quarry is situated in the heart of the Cotswolds near Cheltenham and The mellow warm appearance and durability of our natural Cotswold stone is appreciated throughout the UK and around the world.
Syreford Quarry has been producing natural Cotswold limestone for hundreds of years and together with our team of highly skilled banker masons we produce the highest quality range of exceptional Cotswold stone masonry and Cotswold stone building materials including::
Our Syreford natural Cotswold stone has been used on many highly specified projects and over the years we have developed an impressive portfolio of projects and clients including:
St George's Chapel, Windsor Castle
Eton College
Hampton Court Palace
Truro Cathedral
Icomb Grange
The Royal Observatory, Oxford
Royal Agricultural College, Cirencester
Worcester and St Johns Colleges, Oxford
Cirencester Town Hall
Cheltenham Ladies College
Syreford natural Cotswold stone is favoured for these projects due to its colouration, quality and resistance to weathering.
We are happy to supply samples of our natural Cotswold stone products, free of charge, so that you can take your time to assess them at your leisure and compare them to others you may be looking at.
Our dedicated and knowledgeable team have an unrivalled understanding of our industry and can offer technical support from the initial design concept throughout the specification process. We can work with yourself and any third parties you appoint in order to manufacture and deliver according to your build programme.
If you would like to speak to one of our team regarding our range of natural Cotswold stone building products why not give us a call on 01242 821034 or use our quick contact form below and we will be in touch shortly.