TEL: 01242 821034
FAX: 01242 821403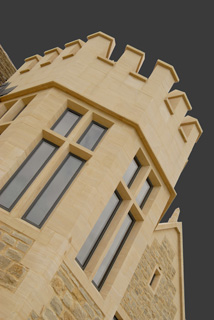 Syreford Quarries and Masonry Ltd
Located in the scenic Cotswolds, stone has been quarried at Syreford for over 300 years. We supply a range of products to Architects, Builders and Private Clients.
Syreford Quarry, along with the nearby mines which closed in the nineteenth century, has supplied Cotswold stone throughout the United Kingdom and beyond for hundreds of years. After being closed for at least thirty years, it was reopened in 1998. Syreford Quarries and Masonry Ltd was formed in 2005 by Matt Dovey, who had run Syreford since its re-opening.
From 1998, Syreford Cream Cotswold Limestone has been supplied to many new build and restoration projects, including:
St George's Chapel, Windsor Castle
Eton College
Hampton Court Palace
Truro Cathedral
Icomb Manor
The Royal Observatory, Oxford
Royal Agricultural College, Cirencester
Worcester and St Johns Colleges, Oxford
Cirencester Town Hall
Cheltenham Ladies College
Customer service and providing the highest quality of products is paramount to our family run operation, we are very proud of our company and the work and projects we are involved in.
We ensure that each customer and order is given the same attention and level of service you would expect from a single window surround to a large house or country estate.
Syreford Quarries and Masonry Ltd produce the highest quality range of natural Cotswold stone products and Cotswold stone building materials including:
If you would like to speak to one of our team regarding our range of Cotswold Stone products why not give us a call on 01242 821034 or use our quick contact form below and we will be in touch shortly.